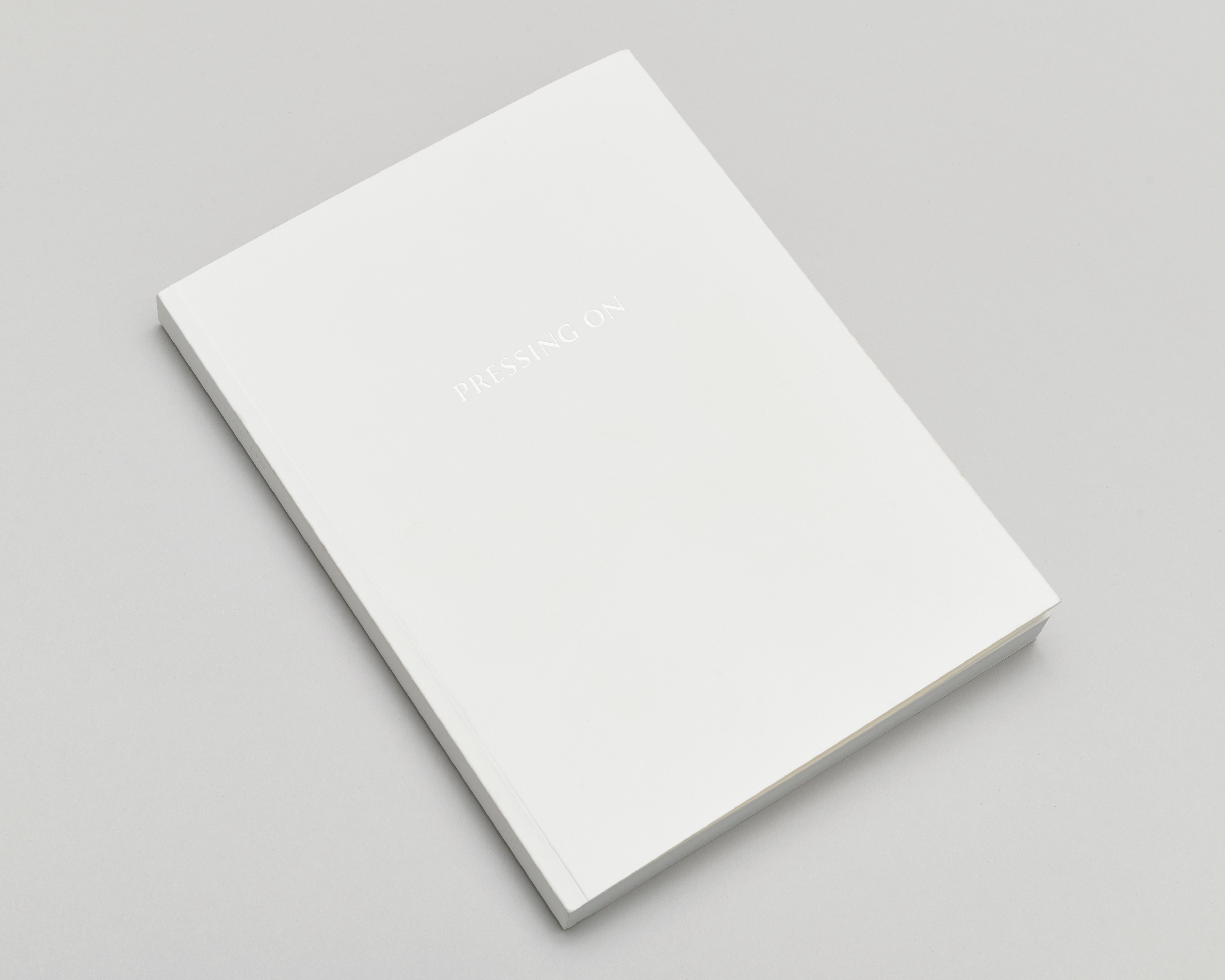 PRESSING ON

"Her juxtaposition of materials, for her PRESSING ON Series, combines artifact, word, and fabric. The hardness of iron, the graciousness of lace, and the wisdom of words combines as a testament to women's tenacious movement forward. PRESSING ON honors abolitionist/feminist Hannah More and integrates history, memory, domesticity and celebrates women's political and public voice."
–Mara Mills, Deputy Director, Hudson Valley Museum of Contemporary Art
164 pages, with 78 color plates.
Printed in the USA on Mohawk Superfine paper.
Binding: smyth sewn.
Cover & spine: foil stamped.
6" × 8".
Edition of 100.
2019.
First 45 copies include a complimentary 11" × 17" Risograph newsprint poster.
$55–
Available via the
Too Many Photos in the World Store
.